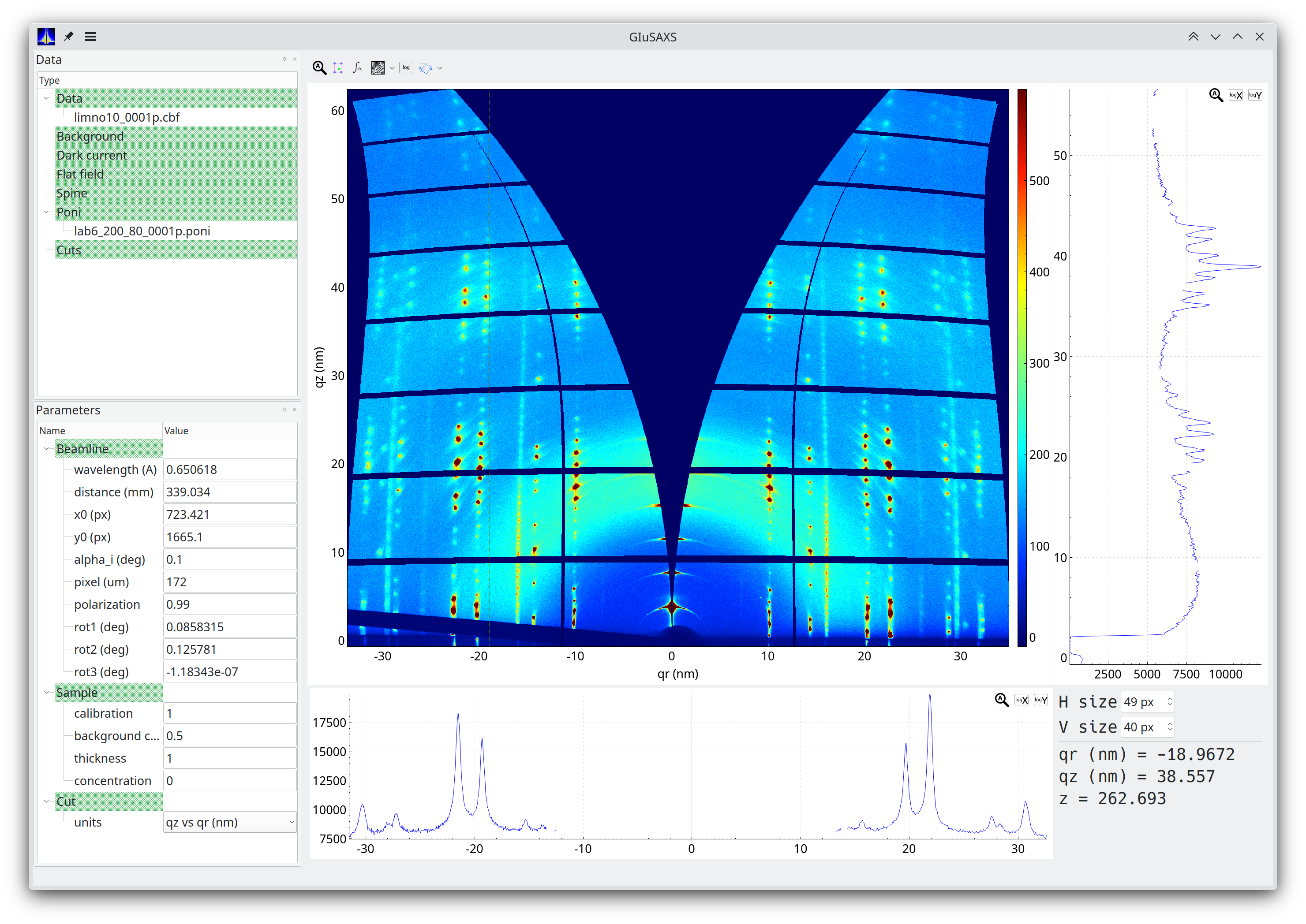 GIuSAXS is a tool to inspect GISAXS and GIWAXS data. The program is made in collaboration between:
GIuSAXS is open source software covered by the GPLv3 license. GIuSAXS is funded by Dubble@ESRF.
To run GIuSAXS in Windows you may need to install the MS Visual C++ Redistributable for Visual Studio 2015-2019.
The Linux version of the GIuSAXS is compiled in Ubuntu 16.04 LTS, thus it should work in any rather new distributions.
---
---
Source code is freely available at the git repository: https://git.3lp.cx/dyadkin/giusaxs.